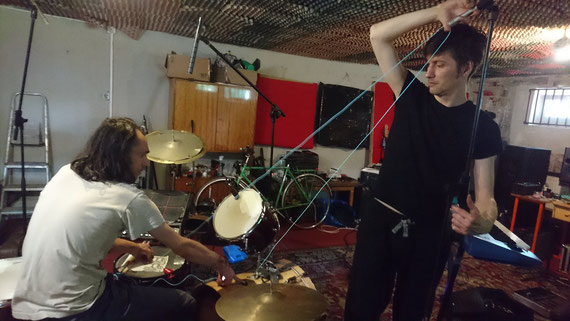 Na zdjęciu może tego nie widać, ale to co tu robimy ma nadal coś wspólnego z muzyką.
Przepych
nagrywa właśnie materiał na drugą płytę! Wspomaga nas w tym Szymon Szwarc (
Jesień
,
Rozwód
). Efekty mamy nadzieję, że już niebawem
_
Here you may see Kuba with
Szymon Szwarc
from the bands
Rozwód
and
Jesień
in maybe not particularly thus still kinda musical activity.
Przepych
is recording 2nd album and it is happening these very days! Results to be anounced sooner than later - We hope.